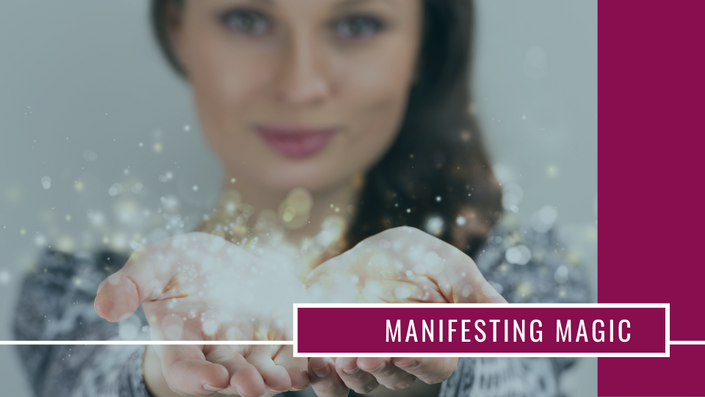 Introduction To Manifesting Magic
Kick-start the magical adventure into manifesting what you want and need
Kick start your manifesting magic, today!
Join me for this 21 day manifesting magic adventure. This online course takes you through a comprehensive process to help you to find what it is you most desire. And guides you through the steps to getting it. We will end with reflections, feedback and a plan to go forward with.
What is it you most desire?
What do you really want?
There could be so many things that you want, but we want to focus on the things that bring you magic. You will be creating a bucket list for your soul and working out what you want to focus on over the next 21 days.
Do you set goals every new moon, month, quarter or year that never get accomplished?'
Do you start with a lot of excitement about the possibilities of what you can manifest but then nothing happens?
Do you create a manifesting - this is what I want Universe- list month after month and never receive what you desire?
Do you want to create the best internal environment and wonderfully aligned energy that will take you towards receiving your goal?
I found that when I focused my energy and intention in a different way things started to happen and I liked it. It felt magical.
Who will you become?
I believe it is who we become on the way to getting what we want that creates the best manifesting magic experience. You will be decluttering and making space for opportunities.

Manifesting isn't about TRICKS it is about ENERGY and who you BECOME on the way to getting what you WANT.

Each day I will be setting you a NEW activity to help kick-start your manifesting magic. These activities are designed to help you manifest what I call a bucket list for your soul throughout the coming year.
There isn't a secret formula, but there is a process to manifesting magic and in this course you will get a taste of that for 21 days.

It's no secret that the obstacles that we feel that stand in the way of our best life can make us feel discouraged, doubtful and confused. Yes, you will be doing some getting rid of blocks too...
Instead of giving up though, I want to present you with a simple process that will change it all for you. I also want to encourage you to make this your own.

If you're currently struggling and feeling stuck with manifesting your desires, I have created this 12 day manifesting magic adventure and course for you.
I've created a process that works, because it focuses on:
Making space for opportunities
YOU and what's happening within you and clearing your blocks
Your energy, being in balance and alignment
Gratitude and being thankful
Being open to spirit (Universe, Grace, God, Your Guides)

The power of journaling
Making the process fun, easy and simple
It's about making simple mindset and energetic changes in yourself and then taking aligned action.

No matter what you are trying to manifest, this 21 day adventure will help you get aligned to your goals, desires and intentions, so you can FINALLY become a vibrational match to everything you want.
So what is it you want?
Why come on this adventure?
Whether you're a coach, therapist or healer trying to get more clients, a businesswoman trying to sell more products and services, trying to find love, wanting to manifest more money, wanting to improve your health or anything else, this course is for you.
I'm here to help you stay inspired, motivated and aligned to your desires.
You'll learn a variety of practices and strategies to kick-start your manifesting magic
You'll become aware of how you use your energy
You'll have 21 days of ideas and a process to help you engage with how to get what you want
You'll be able to go on and apply these skills to other areas of your life
You'll develop confidence in yourself and know what you really want
The energy in this course will improve every area of your life
The key to success in manifesting magic comes from trying different things and finding what best works for you.
What else?
This 21 day adventure is a kick-start and a taster of what is to come in Journey Of The Heart, my 12 week program. Where you will discover the principles for breaking free from what holds you back, discovering who you are and what your heart and soul desires. You'll go on a journey with your heart through the chakras and find the clarity and inner peace that you want.
On this program you will feel more grounded, connected to your heart, positive, calm, confident, centred and in control. You will have a much greater understanding of your mind, heart, energy and how you hold the power.
Why have I developed this?
Over the past few years, I've wanted to create an experience that would bring inner peace to the lives of my customers while helping them to create what they truly want from a heart perspective.
I've been through many health and life issues and have worked on each using a variety of tools, which I teach. I have learned about who I am, what I want to create, how to get to the root of what has been wrong and sorted all kinds of things out. I have manifested magic, better health and inner peace.
Bringing Manifesting magic to my customers has been on my mind for years. I have so much passion about teaching what I know and I want you to find that place within you that has been calling to be seen for years.

I developed my own manifesting magic process and now I want to share it with you.
Through this, I've completely changed my life for the better. I know what works. I can tell you that the secret lies in taking it back to the basics. Creating the life of your dreams is so much simpler than you think.
Guiding you along the way, and once you learn how to use your power, the power of journaling and the chakras, the possibilities are endless.
It's not the time to give up. It's time to learn a new way of thinking, being and doing. It's time to unleash the calling that you are meant for more.

Welcome to this 21 day adventure and the start of magic in your life.
Your Instructor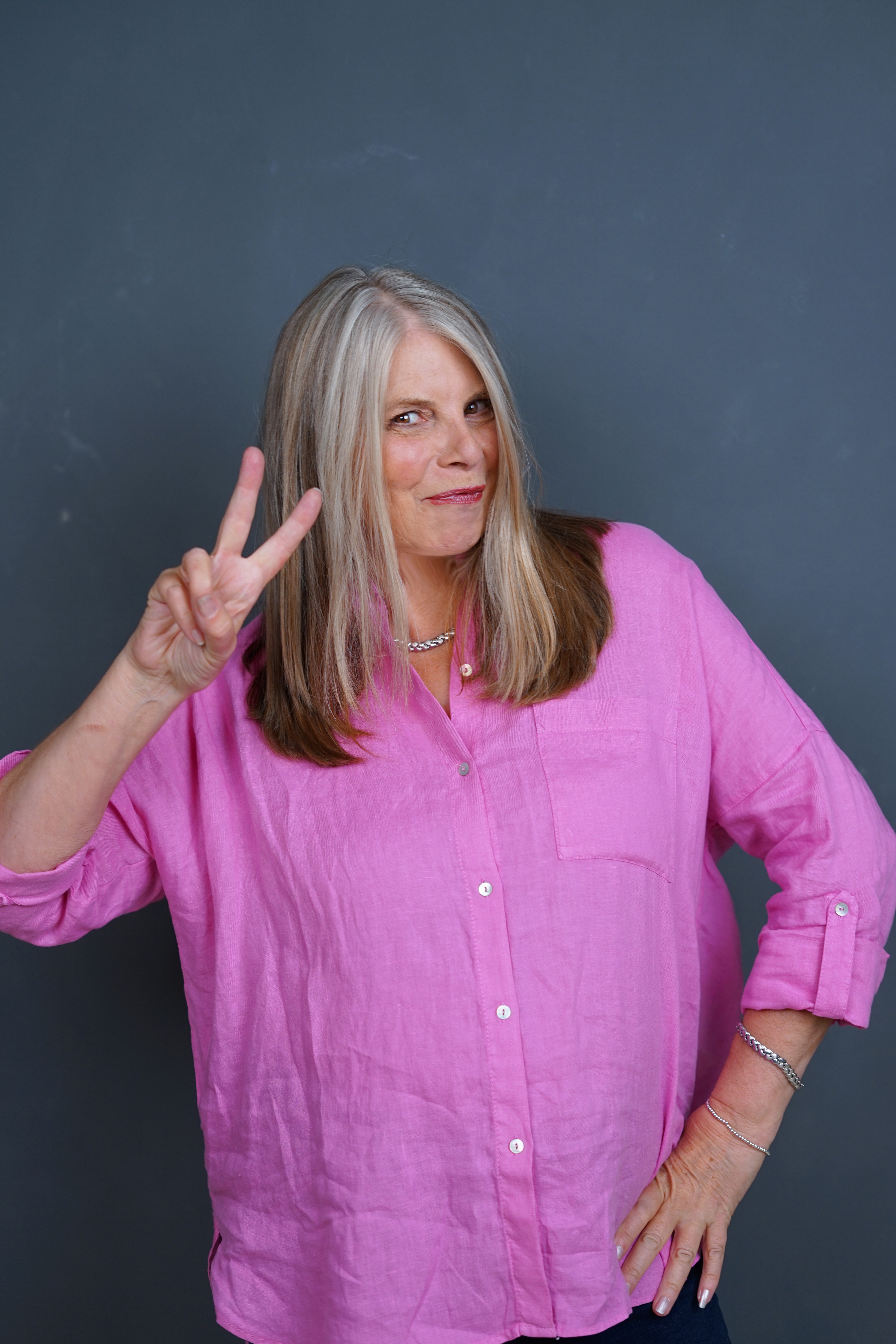 Coach, Writer, Author.
My role is to inspire you to do the things you love, be all that you can be and support you to find ways in which you can leave your legacy.
Together we explore what you want to create and how to do this so that it works for you.
Author of:-
Love to journal journaling series
Writing to Heal
Plan your non-fiction book in a weekend
Navigate - Executive Leadership Journey (Part 1 and 2)
I adore working with inspirational, enthusiastic, energetic people with strong messages. People who want to make a difference. I would love to become part of your onward journey, the one that sees you finding your voice, becoming the best version of you and rocking that out to the world.
My passion is helping you to discover the stories inside of you, helping you to share these and leave your legacy and inspirational message.
I have a background in energy medicine, healing, writing, professional training, executive coaching and book coaching.
So who am I?
I have been described in many ways - enthusiastic, high energy, inspirational, motivation and fun. I have also been described as quirky and beautifully eccentric, which I do indeed take as a compliment. What you get is what you see. What I want for you, is to own who you are and to share your gifts with the world.
In between drinking white tea, experimenting with recipes and walking the loves of my life - Ferdy dog, Marley Moo & Angel, I can be found writing. And I do a bit of abstract arty stuff with wire and wool.
Qualifications and other stuff
MBA
ILM (institute of Leadership & Management) Level 7 Executive Coach & Mentor
NLP Practitioner
Reiki 1,2 & Angelic
Crystal Therapist
Course Curriculum
Welcome
Available in days
days after you enroll
The Law Of Attraction
Available in days
days after you enroll
Daily Rituals
Available in days
days after you enroll
Frequently Asked Questions
When does the course start and finish?
The course starts now and never ends! It is a completely self-paced online course - you decide when you start and when you finish.
How long do I have access to the course?
How does lifetime access sound? After enrolling, you have unlimited access to this course for as long as you like - across any and all devices you own.
What if I am unhappy with the course?
We would never want you to be unhappy! If you are unsatisfied with your purchase, contact us in the first 30 days and we will give you a full refund.
Thank you for enrolling. Let's get this adventure started.